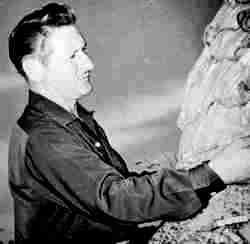 Lucio Cristiani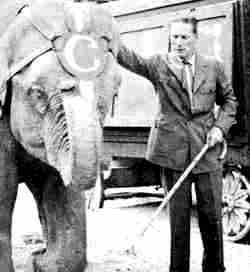 Oscar Cristiani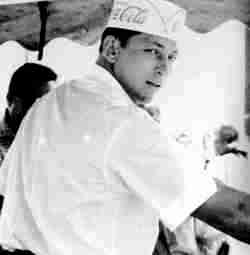 Pete Cristiani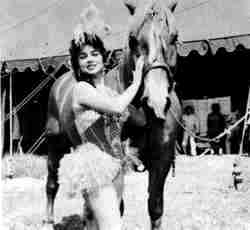 Gilda Cristiani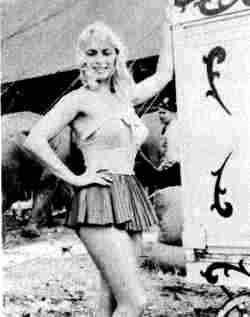 Toni Cristiani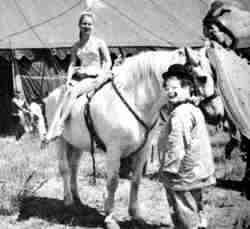 Deliah Cristiani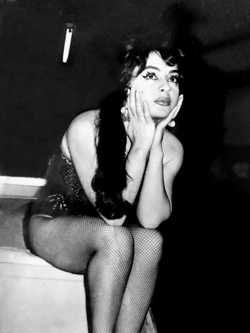 Gilda Cristiani
The Cristiani family of Italy—known as the "Royal Family of the Circus," with a history dating back to the mid-19th century—were perhaps the most famous equestrians in circus.
Stars may be born over night, but aristocracy is passed down from one generation to another. Reigning
today as the royalty of the big top is the Cristiani Family. For over a century and a half this great family has
been rich in center ring talent. Since 1840, the family has starred with countless major circuses around the
globe, in the 1950's & 60's, owned & operated "Cristiani Bros. Circus".

The Cristiani Family history in the USA started in 1934, when circus magnet, John Ringling North convinced the family to suspend their circus operations in Italy and agree to come to America to perform their world acclaimed bareback riding act for Ringling Brother, Barnum & Bailey Circus at Madison Square Gardens in New York, NY.
The American public had never seen a bareback riding troupe like this Italian family before or since, stopping the show every evening during the twelve week engagement. Among Papa and Mamma Cristiani's ten children troupe who shared the spotlight under the Big Top were Lucio, world-famous for his backward full-twisting somersaults from one running bareback horse to another, Chita, the raven haired sweetheart of the spectators, who danced on top of the galloping L'Envier; Paul and Belmonte, who developed hand stands and -flops on running horses to a fine art, and Ortans, the first woman to perform a triple somersault from the teeterboard to a chair atop the brothers.

In 1949, Papa and Mama along with their children and grandchildren, a family of 26, pulled their circus equipment out of storage to form "Cristiani Brothers Circus" in America to great acclaim and success. In 1954 Cristiani Bros Circus trekked the long Trans Alaskan & Canadian Highway to be the first circus ever to tour Alaska to outstanding critical acclaim and financial success.

By 1958, the show grew from a small family circus to the second largest in North America next to Ringling Bros. Barnum &Bailey. It took fifty-two trucks alone, to move the Cristiani Bros Circus from one town to the next. In the 1960's, circus economics changed, forcing the show to close.

For the Cristianis however, it was closing one chapter and opening a new one...The Cristiani Family have made Sarasota, Florida their home since 1938 and has received honours' for their many talents and contributions to the circus industry. A plaque, awarded in 1989 honouring and commemorating the Cristiani Family can be seen at St. Armand Circle's Ring of Fame in Sarasota, FL.. Today they continue as living legends ~ a family of entertainment innovators whose talented ranks could make up half a dozen circuses.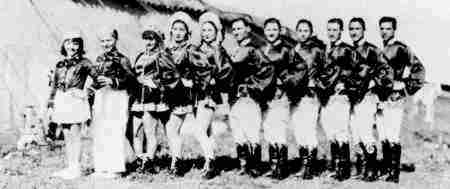 Cristiani Family - Al G. Barnes Circus1936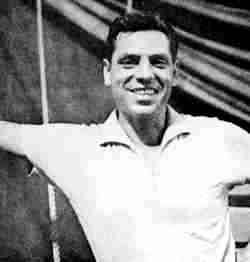 Belmonte Cristiani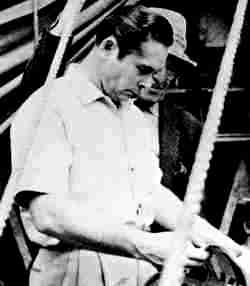 Paul Cristiani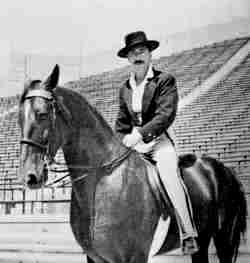 Daviso Cristiani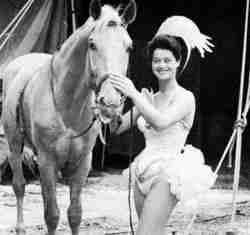 Jane Cristiani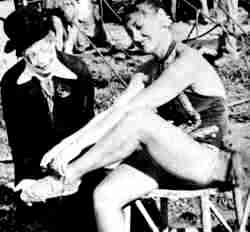 Corky Cristiani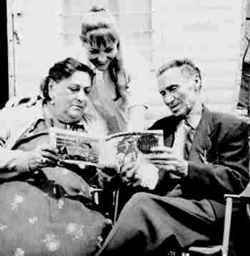 Momma and Papa Cristiani
with Corkey